Visiting Copenhagen With Kids
For my last visiting guest poster, I'm welcoming Caroline, a freelance travel writer and tour guide based in the lovely Copenhagen. We actually met several years ago (pre-baby) when J and I visited Copenhagen. I'm really excited about her family-friendly tips for visiting Copenhagen since it is a city I love and hope to visit in the future with a kid in tow. I hope you also enjoy her tips -- she even gives us some budget options, which is so great for an expensive destination like Denmark.
Scandinavia is known for being family friendly, and Copenhagen is no exception! There is plenty to do in this welcoming city for both kids and their parents that will keep the whole family happy and entertained. Not only that, Copenhagen is incredibly accessible for those travelling with little ones, offering stroller-accessible public transit and plenty of public changing and feeding stations. Here are some of the best experiences for family travellers, as well as some practical info for visitors.
What To Do
The top family attraction in Copenhagen is the historic Tivoli Gardens, the second-oldest theme park in the world and inspiration to Walt Disney. An oasis right in the city centre, Tivoli offers lots of fun experiences for little ones, including a fantastic free play area and The Flying Trunk ride, a journey through the fairy tales of beloved writer Hans Christian Andersen. Copenhagen is filled with beautiful green spaces perfect for a family stroll or picnic. Frederiksberg Gardens is perhaps the most charming of all, boasting a palace, a Chinese pavilion, a blue heron colony, and best of all, a viewing platform where park-goers can visit the elephants in the adjoining Copenhagen Zoo. Of course, the zoo itself is a great place for families to spend a day.
Hop on board a canal tour or even the local water bus, to cruise along Copenhagen's harbour and take in the sights from the water, or head to Amalienborg Palace at noon and watched the Royal Life Guard perform the Changing of the Guard –- if the Queen is at home, there's even a marching band!
In warm weather, families can ride the Metro out to Amager Strand beach park for a swim or a round of mini golf, and of course an ice cream! There is plenty to do indoors as well, that's both fun and educational: the Danish National Museum offers a dedicated Children's Museum, and Copenhagen is also home to Den Blå Planet aquarium, and the Experimentarium science centre. Don't forget to visit the LEGO Store –- after all, you're in the land of LEGO!
If you've got a little more time, you can head outside the city –- there is so much to experience within one hour of Copenhagen! Kids can explore the past at Lyngby's Frilandsmuseet (the Open Air Museum), channel their inner Viking at Roskilde's Viking Ship Museum, and visit Klampenborg's Bakken, the oldest amusement park in the world, where they can not only ride the rides but search for wild deer in the surrounding wildlife reserve.
Where to Eat
Copenhagen has no shortage of great places to eat, and there are some great spots for families. If you're travelling with a baby, head to the unique Sweet Surrender in the Vesterbro neighbourhood, a non-profit especially designed for parents and young children. It's incredibly baby friendly, with a play area, change tables, and a breastfeeding-friendly atmosphere. It's a great spot for a coffee and cake, or a light lunch –- their chicken sandwich is especially tasty. The Laundromat Café has three locations in Copenhagen, and though it's not designed especially for kids, it offers both a kid-friendly menu, and a play area to keep them entertained. Paludan Book Café is found right in the heart of the city centre, and offers an extensive menu including kid-friendly fare, as well as high chairs. It also very affordable in a pricey city like Copenhagen. The coffee shop chain Espresso House (particularly the ones at City Hall Square and Kongens Nytorv) are spacious enough for strollers, and offer a comfortable place to breastfeed as well as very friendly and accommodating staff. Aside from the usual coffee shop fare, Espresso House also offers toasted bagels, wraps, and salads.
For something a little different than your standard restaurant experience, try one (or more!) of Copenhagen's three food markets: Torvehallerne Market, Copenhagen Street Food (closing at the end of 2017), and the newly-opened WestMarket. They're a lot of fun for young foodies to explore, offering a range of choices for every taste.
Getting Around
A major challenge of getting around when visiting any big city is navigating public transportation, but Copenhagen is built to accommodate. The commuter train has entire carriages reserved for bikes and strollers, and the buses and the Metro have large spaces set aside for strollers as well. When taking kids on the Metro, try to snag the front seats so they can watch the driverless train zoom through the tunnels –- there are even 'buttons' so they can feel like they're driving!
Changing & Feeding
There are plenty of facilities on Copenhagen's tourist hub to feed and change a baby. In Denmark, these facilities are seen as a necessity rather than a luxury, and there is a positive attitude towards breastfeeding; it is not usual to see mothers feeding their babies in public. Department stores like Illum and Magasin du Nord are equipped with change tables, breastfeeding areas, and microwaves, as are all malls, including the central Fisketorvet. The previously mentioned Espresso House has changing facilities in its disabled restrooms. Both Central Station and Nørreport train stations, as well as the public restrooms at City Hall Square have clean and comfortable baby change facilities, and the one at Central Station also has seating for breastfeeding.
Whatever you choose to do, your family is sure to love beautiful Copenhagen. Happy travels!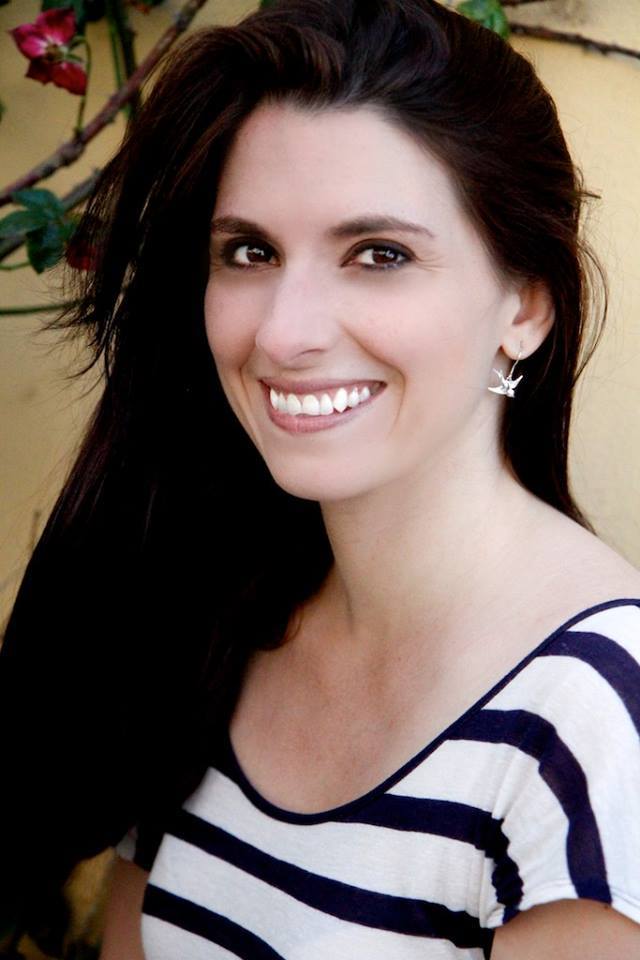 Caroline Hadamitzky is a freelance writer and tour guide in Copenhagen, Denmark with a passion for travel, photography, and food. As the mom of an adventurous one-year-old, she's discovering family travel and the best ways to see the world with kids in tow. Caroline is a contributor for Lonely Planet, and her travel blog, LoveLiveTravel shares the best of Copenhagen, as well as her travels around the world past and present. You can follow Caroline's adventures in Copenhagen and beyond on Twitter (@lovelivetravel) and Instagram.